Welcome to our Customer Comments page. Please feel free to read some of the letters that we have received from our Downwind puppy families over the years.

Dear Mary Lou & Lorne,

I just wanted to drop you a line regards to our Cooper.
I purchased him from you in 2001 and have loved every second of it. He came to us with the handle "Our Boy Has Cosmic Powers" and I'll tell ya,
he has a special power all right.
Cooper spent time bringing smiles to my mom and many other patients in a palliative care unit, to winning and placing various pointing trials in ON and NY.
He rides shotgun, hold a beautiful point, stood ground over both of my children and holds court as the house jester.

Nearly his 11th year, and he still quivers at the sight of me loading up the shotgun, anxiety sending him spinning.
He moves a little slower and works a lot closer but still gets the job with the intensity of a pup and the smirk of a gun dog who knows the game praying that
I actually make the shot. - lol.

Thank you so much for providing me with an intelligent and healthy addition to our family.
- Ken Fowler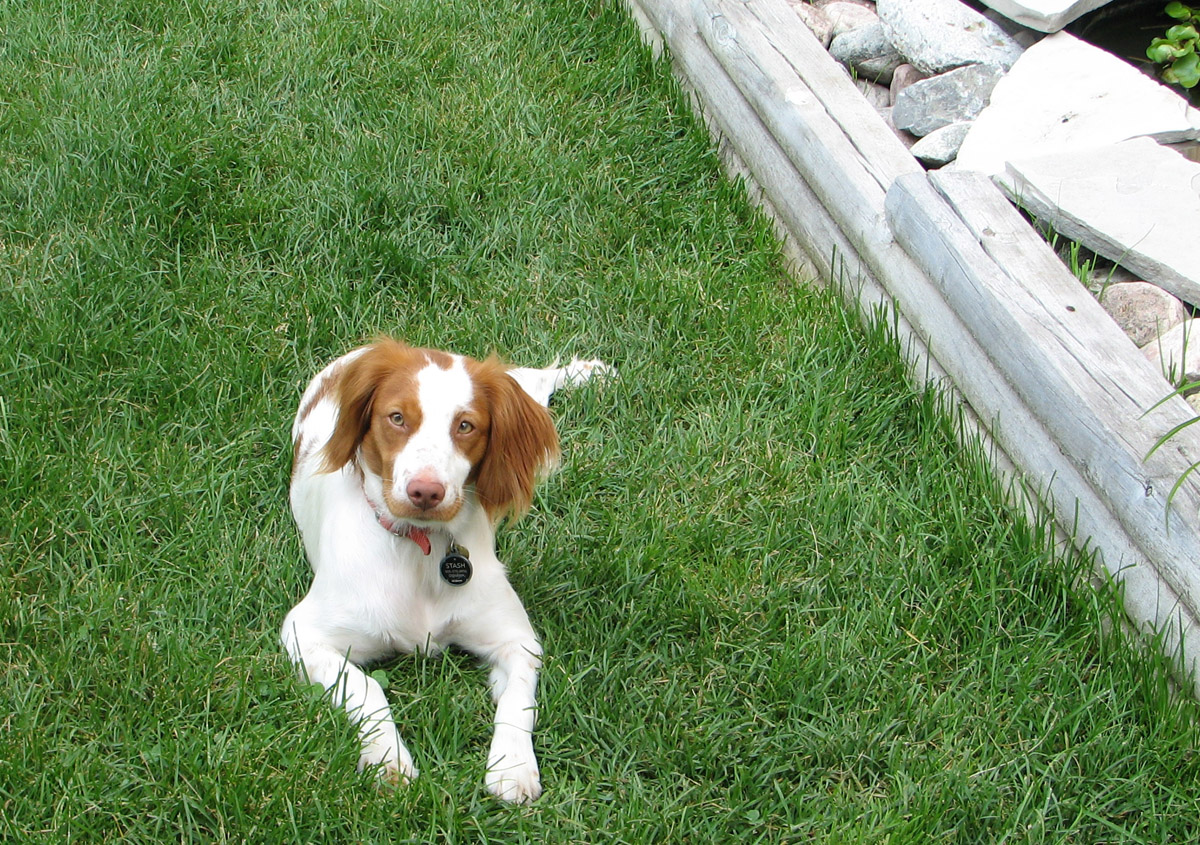 Stash the Life Changer

TESTIMONIAL:

When Bob and I came out to your beautiful kennel to look at the perspective parents of our puppy we weren't expecting how it was going to change our lives. As a back story, a few years ago my husband and I had a male Jack Russell Terrier. We loved him very much but he was very possessive and at times.

His personality was like "Jekyll and Hyde". When I was 7 months pregnant we passed him over to the Jack Russell Rescue as there was no way it would have been safe for a baby to be near him. Since, there had been an empty place in our hearts and we had longed for a family pet. As the parents of a healthy, active, two year old daughter we wanted a dog that would be a gentle, patient playmate for her. We also wanted a well behaved, loving, easy to train companion for my husband and I.

We did a lot of research and found that as a breed the Brittany may be the dog that could fit these criteria. When we came in the house you brought in a young adult dog for us to see. She immediately gravitated to our daughter and came and hugged both my husband and I. She was so timid and gentle. We went and looked at the other dogs in the kennel but I couldn't stop thinking of the first dog we saw. After talking with Mary Lou I found out that Stash was being sold as an adult dog. I knew my husband wanted a puppy but I mentioned it to him. He too had fallen for this dog. Mary Lou said, "Dog's pick their own owners".

We took Stash home a few days later. She was very timid at first but before long she warmed up. She is very loving, gentle and obedient. She walks well and rides well in the car. She is excellent with our little daughter. Not that we condone her to bug the dog but when it does happen Stash just takes it without a bother. She is truly a wonderful dog. We love her so much.

Thank you, Mary Lou and Lorne for breeding such a great dog. I would recommend you to anyone!!!

Bob, Courtney & Leah Storey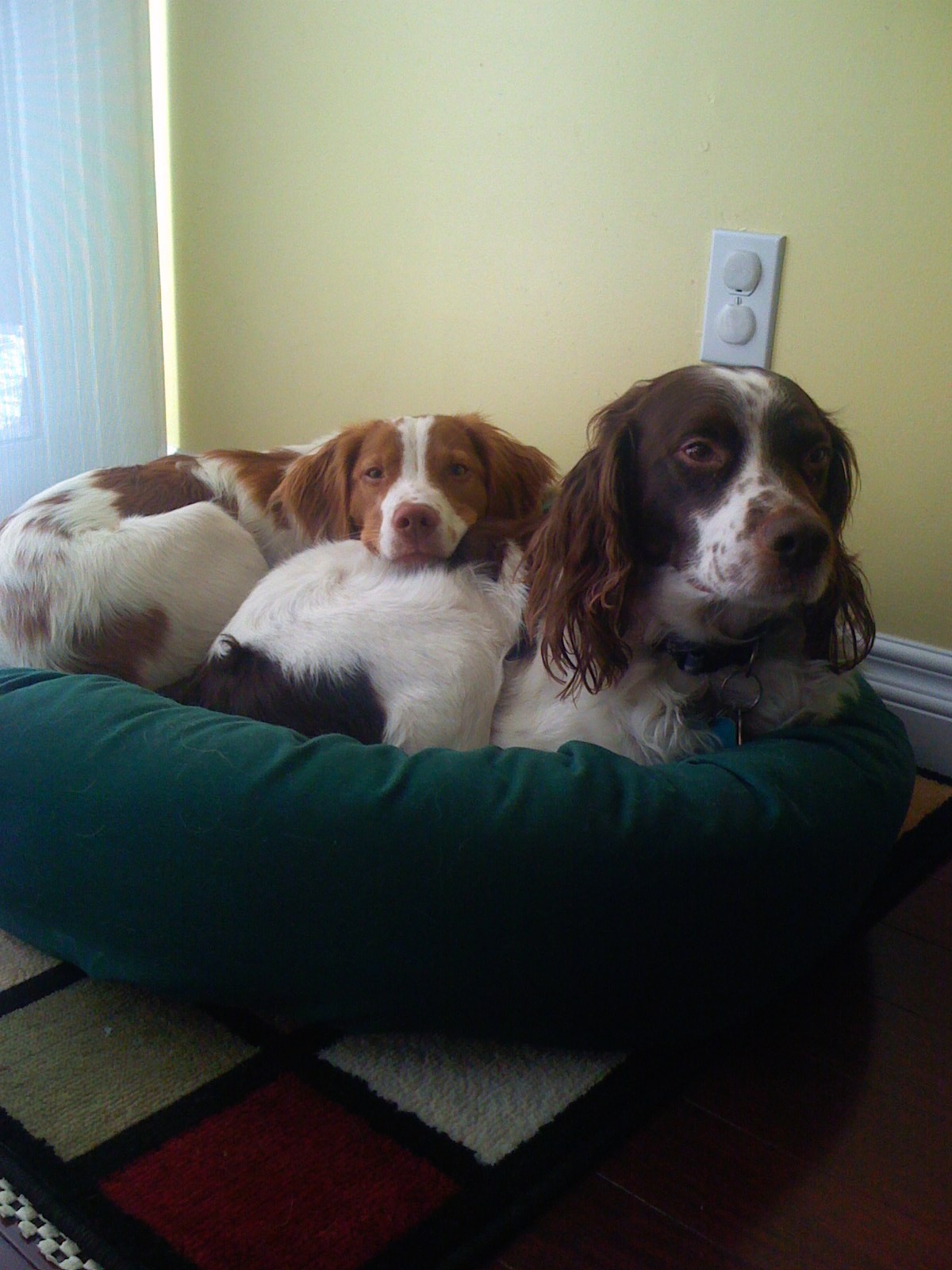 Hi Mary Lou,

I took a picture of the boys this weekend, and I thought I would send it off to you so you can see how close they've gotten to each other. Archie has really rejuvenated Boscoe. Boscoe had spent so much time with elderly Max, that I swear he was ready to pick out an orthopedic bed and wooly sweater, and settle down for retirement.
Now Boscoe acts like he is not much older than Archie, has dropped a couple of pounds. The vet says he has never been in better shape. The two boys are the best of friends and love to tear around the yard and chase the squirrels.

Thanks again,
Archie has been a wonderful addition to our family.

Ann Aaviku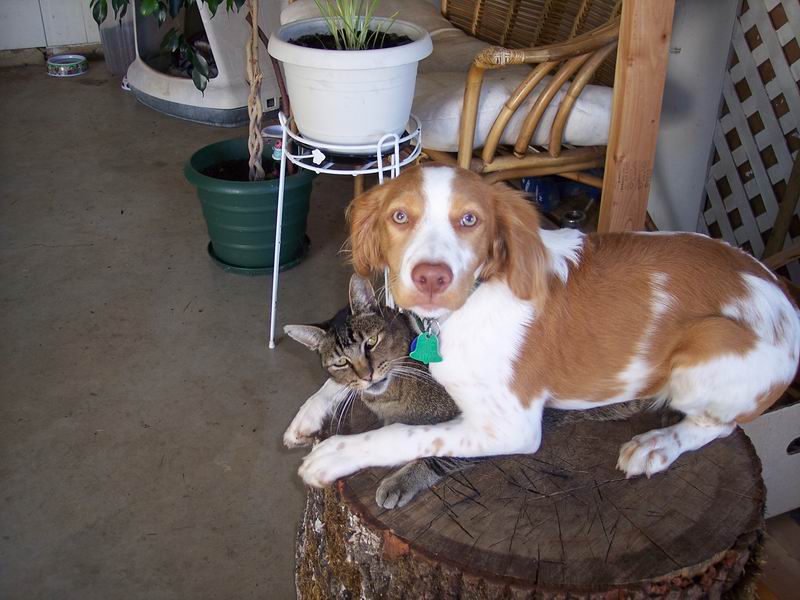 Hi Mary Lou & Lorne,

I know that it has been a while, but now that Jessie is coming up on 8 months old, I thought I would get a letter to you on just how happy we all are. You couldn't have done better picking her out for us. She is a remarkable dog and we couldn't be happier. Jessie seems pretty happy with us too. I knew that this breed was an intelligent breed, but I never thought a dog could learn as quickly as she does. Just the other day, for giggles, I thought I would try and teach her to roll over. With a little persuasion, she was rolling over within 5 to 10 minutes. She perfected it in a couple of days. Just amazing what she'll do for a treat.

We did wind up getting her fixed after all. We were just so happy the way things were and didn't want to see it change for the worse. We would love to have a companion for her but realize that they all have different personalities and am not sure if another one would enhance our situation or rock the boat. A decision we will make at a later date. The bond we have with her is very strong and vice versa. She loves spending time with us so much that she will forego eating. We literally have to get her started on eating her food sometimes or she will just not eat. Have you ever heard of such a thing?


God bless you both,
-Steve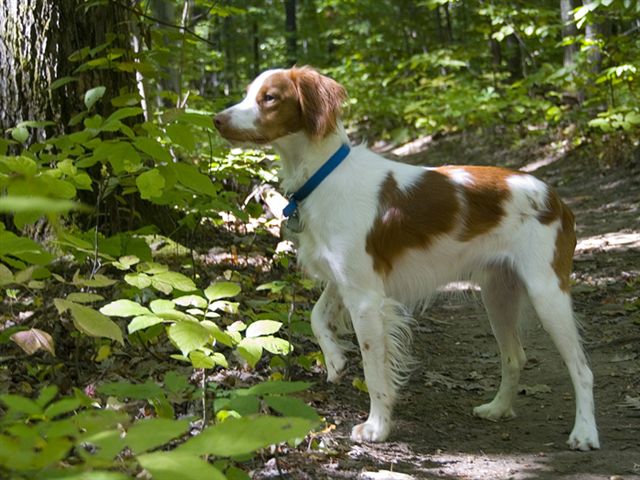 Mary Lou and Lorne:

We hope this finds you both well. It's been quite a year, after losing Pudge and then deciding to get another to replace him. You always wonder can a new one really fill the void.

Patch has been a joy. He seems to combine the traits of both our previous Brits; Rudy, the athlete and clown, and the affection and caring of Pudge. We smile when we turn on your website and see the picture of Patch as a pup. We're sure Flak and Tucker would be pleased with Patch. He loves his 3 or 4 daily runs in the bush with Madeleine and manages to discover all the critters that are there--so far no skunks (phew).

Our neighbour (a bit of a photographer) walks with Patch too and on this occasion brought his camera so have included a couple of pictures of him on his first birthday. Thanks again for this little guy. I know you have many beautiful dogs out there and everyone thinks that they have THAT SPECIAL ONE and we are no different.

Jim and Madeleine Hill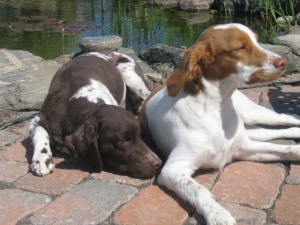 Dear Mary and Lorne,

Just a quick note to tell you how happy we are with Tia. Our friends, family and neighbours are so impressed with her loving personality and gentle nature. Most are shocked when I tell them that we didn't pick her out ourselves and bought her "sight unseen". I always tell them that Vince and I are completely confident in you as a breeder and that we knew you would pick out the perfect dog for us. You helped us pick out Bailey, our first Brittany, and from then on we have been your biggest fan. Keep breeding these wonderful dogs. They are the world's best kept secret.

Cheers,
Vince and Louise

p.s. I think Bailey is responsible for several new Brittany owners in the Ottawa area. We anticipate that Tia will do the same.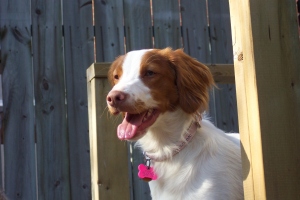 May 19, 2007
Hi Mary Lou and Lorne,

I am sending along a picture of our dear, sweet Nellie. I have had many wonderful dogs in my lifetime - but none as loving, sweet and gentle as the Brittany. And I think it is YOUR Brittanys in particular! Thank you for raising such beautiful dogs and 'sharing' one with us. She is the center of our lives. She sleeps between us at night and goes everywhere we go - not a day goes by that we don't marvel at the joy she has brought us.

Kim and Wayne Nicolle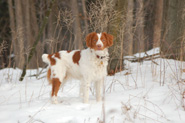 March 20, 2007
Hi!

It has been a year now that we have had Jesse. This is not a dog any longer; it is a wonderful member of our family.

Jesse took to us at once. He slept through the night after just two nights. He was house trained in approximately two weeks; however he let us know of his intentions so we were able to limit the number of accidents.

We just wanted you to know that you have raised good dogs and that we are ever grateful that we were able to find you to get our pride and joy. He is David's buddy and I am second best, but I guess that's the way it goes. I am sending pictures. I hope that you can open them. The one with the bird was taken in September and the other in January.
Best Regards,

Barb & David Eade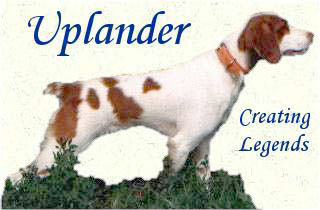 July 19, 2006
Downwind Reg'd Kennels
Dear Mary Lou and Lorne,
As a long time trainer I often get dogs to work with that folk have picked for themselves or have waited too long to actually train. I am then tasked with making proficient bird dogs of them.
On occasion, I am pleasantly surprised. At present I have two young Brittany pups here that came from your kennel. I would be remiss if I did not convey my most sincere and candid appreciation for your breeding program.
These pups are the epitome of what breeders of dedicated companions and hunting bird dogs should be striving for, regardless of breed.
Where do I start? They are exceptional specimens in size, nice top line & tail set, good bone, wonderful (low-maintenance coat, very square build and straight legged. Their personalities are adorable. They haven't got a mean bone in them. They are quick to learn and at just five months are all business in the field! They are biddable and prefer to work close to their handler. They are natural retrievers, and crash through high grasses with such a great work ethic. Did I mention they are five months old!
Today, they both pointed their birds (pigeons) albeit only for 5-8 seconds however they oozed style and intensity. While in hot pursuit of their birds, I fired my blank gun. They never even flinched!
I can honestly say that in my 30+ years working with dogs, what I have here before me in these pups is good for the soul!
Breed discriminately - not too often but I would REPEAT THAT BREEDING!!
Most sincerely,
Ugo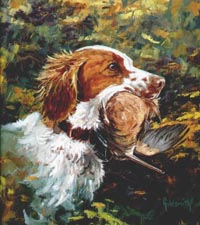 Downwind Has A Special Flair

February 2, 2007

Hello Guys. It's been a while since we last spoke and I thought an update might be in order.

My name is Tom Goldsmith. I bought a pup from you guys about three years ago. We named her Amy. I forget her official handle. It matters little to me...I am a bird hunter, and as long as the nose and wheels work, I'm a happy man...And work they do!

Amy has just finished her third season in the field and I couldn't be happier with her development. Now, I am not the kind of guy who figures a pup should be complete at the age of two. I love what a dog can offer to a hunt at any age, be it a rambunctious youngster or a wily old veteran. Amy was raised on a steady diet of wild birds. No planted pigeons or game farm pheasants for her. The experiment paid off. Woodcock have always been her specialty, but this year Amy figured out grouse (and their hair trigger ways). I have attached a photo of her here. Notice the game face she has on after a good day in the field.

Anyways, I just thought I would touch bases to let you know you have a happy customer in the field. At home...well, let's say she's the athlete she was raised to be, so the confines of our home can be a little stifling for her. Mary Lou warned me that she would be a lot of dog, and she was right. We happily manage though, after all, it's a small price to pay for a great bird dog.

Tom Goldsmith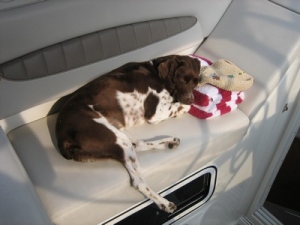 Dear Mary Lou and Lorne,
I've been meaning to write to you for some time to tell you how much we love our Brittany. He is a sweet, gentle, loving dog just like you said he would be. I was one of those people who originally insisted on a female dog but you convinced me to be open-minded and chose the puppy based on his/her temperament and personality (not sex or colour). You warned me that being closed-minded might result in our "missing out on the best dog of you life". I still hear those words in my mind because you were so right. Bailey is an absolute gift and exactly what we were looking for. Rest assured that he is much loved and treasured. He recently came first in his puppy obedience class! We were so proud.
Thank you,
Louise and Vince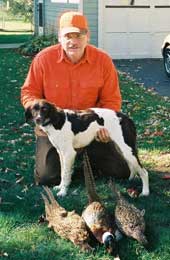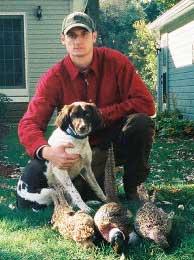 Dear Mary Lou & Lorne,
Bob & I want to thank-you so much for the hospitality shown to us on Sunday. We truly enjoyed the visit with the both of you and being able to see first hand your kennel set-up and the puppies was just wonderful. The tea and cookies and the tour of your home especially made us feel welcome, you have such beautiful grounds and facilities and we were so impressed with all of it. Seeing the pups has made all this real for Bob and I and it was such a plus to be able to experience all that, all of your dogs are such beautiful loving creatures and we know they wouldn't be that way if it wasn't for all the tender loving care that you both pour into your operation. We are so grateful that we found you and your kennel and were able to make the visit and meet you and all the dogs in person. We can't wait now for our girl to come home with us and be able to start showering her with the love and affection we have found once again for a dog. It took us a long time to get over the loss of Lady but we know now that we are once again ready to open our hearts and our home to another dog. It is so generous and kind of you to make the video of the pups progress as they get older that will certainly be something we will treasure forever. Hope all is well with you and the puppies and we are counting down the weeks until we see both of you and the puppies again.
Take care,
Bob and Sue Webster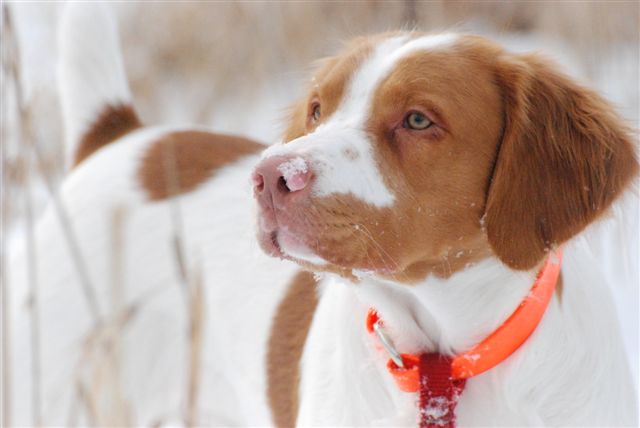 Hello MaryLou and Lorne,
Just wanted to share our great weekend news with you both. Casey and Jim had a fantastic weekend on the agility field. Saturday they competed in London in an AAC agility trial. Casey ran 2 clean runs and qualified both times. That means he now moves up from Starters to Advanced in AAC. On Sunday they ran in Kitchener in their first CKC agility trial. Here the rules and scoring are a little different than they are in AAC. Casey scored a 98/100 on his first run giving him a 1st place ribbon and a qualifying score. On his 2nd run he also won the 1st place ribbon with an amazing score of 100/100. So he now has 2 qualifying runs in CKC agility, one more and he will move up to the next level there as well. Of course we are just as proud as can be. He continues to amaze us everyday. And, the funny thing is we would love him to pieces whether he did this stuff or not.
Take care,
Edith, Jim and Casey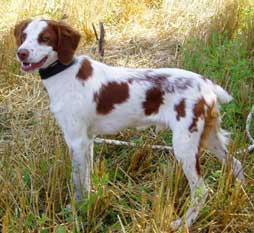 Well, I got Gryffyn 3 pheasants to play with at Pineridge. He found all three and two of them twice as well as a wing someone left in the field. He worked his little heart out for three solid hours. Unfortunately, my partner was with me and he was wielding the shotgun and didn't shoot any of the birds. Gryffyn's points were very good but the birds were very skittish and flushed very easily. When he started to tire out a little he was not as sure of the gun. I think it is just a matter of getting exposed to guns a little more. All tolled he was great.

Regards, J. Brown


Hi Mary Lou and Lorne,
I just wanted to say how much we love our Brittany. Calvin is doing great. He has an amazing personality, he's extremely intelligent i think he's smarter than me some times. Calvin is loving and he loves to cuddle by the fire on the couch and the bed, but when he's not doing that he's playing with Phoenix our Shorthair. He has gone through level one training and is being trained privately as well, he will be going on to Level 2 shortly. Calvin was pretty much housetrained since the first day we brought him home, he scratched at the door to go outside, he was still a puppy so obviously he had accidents in his favorite place, the dinning room. Every dog that meets him loves him, he is well socialized. He is not allowed off
leash yet at the cottage, he's got a mind of his own and loves to explore and wont be let off until he is trained better. I would like to thank you for such a healthy, beautiful dog. Your dogs are beautiful, and most importantly have great personalities. Downwind Kennels is lovely, lots of land, and very clean. We're planning on going to Ataboy for the seminar on August 14th and 15th, hope to see you then, also Calvin says Hello and thank you!!! I will keep you updated on full of beans Calvin.

Very Best Regards,
Blair Doty and family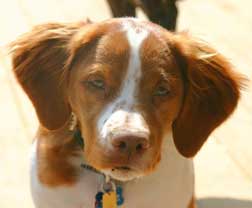 Dear Mary Lou and Lorne,
We want to thank you very much for your continued support in regards to Baylea. She is now one year old and has more than met all expectations we had concerning a family pet. We have come to the conclusion that the Brittany does indeed make the perfect pet. Baylea is loveable obedient and a great companion to all members of our family. The children adore her as do John and myself. We have also received many compliments from friends and family due to her gentle nature.
We want you to know that we are very impressed with your kennel. Not only is it spotless, but the love and care given to all dogs that you have is second to none. Several people we know have been to see you, and they are all equally impressed. It is evident that you truly love what you do, and I believe that it is directly reflected in the nature of the dogs you breed. Your guidance and advice have been invaluable in training Baylea it was a job requiring patience and consistency, but all has paid off ten fold. We just love her.
Sincerely,
Janice

Dear Mary Lou and Lorne,
It's been over 2 years since I've purchased my Brittany Spaniel from you "To The Point Sunny". And, I am very excited to write to you say that I speak highly of your bloodline. To start off, he is a great dog, a professional when hunting and a fantastic companion around the home. With a personality that forces you to Love Him. I am proud to write and tell you of the accomplishments that Sunny and I have had through a lot of hard training. Sunny's 1st trip was to Kansas and that was memorable. We did very well and it was a great experience for Sunny. He worked so well pointing a lot of birds. I entered Sunny in his first CKC Ontario Hunting Trial. He placed 1st in Puppy and 2nd in Derby. After that we were off to Saskatchawan where for 10 days we hunted Hungarian Partridge and Sharp Tails. I was so pleased with Sunny's performance that I had to write and thank you. You have great dogs and I recommend you to everyone who asks where I've purchased him .
Keep up the great work,
Rocco Oppedisano



Hi Mary-Lou & Lorne,
I just wanted to let you know how Bailey is doing. She is going to be 9 months on November 9th.I weighed her this morning and she is 28lbs. She is absolutely beautiful just like her mom Freckles.I am going to take
some new photos and send you a couple.My son Michael keeps on saying that she is looking more like Freckles every day. We have already done two obedience classes with her, on Friday we just finished a 6 week course on Puppy-Agility. All the equipment is down at ground level so there is no risk of injury to the puppy's growing bones. Bailey has done wonderful in all her classes and the trainers have told me that I have a natural agility dog. She said that in 25 years of being a dog breeder and trainer she has only ever seen a few natural agility dogs. I think she does so well because every day I take her through the forest behind my house and she runs loose and we have never had a problem calling her back.As soon as she is in the agility ring off leash I have her attention all the time. All the other puppies run off!
Needless to say we love her and are proud of her!!!
Talk to you again soon,
Denise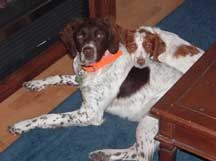 Congratulations on your web site it looks great!!!!
I didn't realize you had a site until talking to Ugo.
I must admit I felt better after talking to both of you on the phone, while the computer is a great tool it is so impersonal. I'm glad to hear you are well and that things are going well.
I took Patch to a game farm yesterday, I asked to have 6 chukkar released, the owner of the farm told me there are a few pheasants running around too so help ourselves if possible. Patch and our daughter Jessica and I were out in the field for about 2 1/2 hours got 2 pheasants and all 6 chukkar!!! The first pheasant fell right in the middle of a rushing river and Patch dove right in after it, at first I was worried because the water was moving so fast, but he swam out grabbed that bird and dropped it at my feet!! Bonnie and I are very proud to own "Fitch dogs" and are convinced that they are of the highest quality possible, and look forward to being able to offer such quality in our own litters knowing that it is really Downwind dogs that are being bred. We are not sure if we will ever have a second litter or not but you would be the first to know.
Thank you both for all your help and knowledge over the last couple of years you are truly wonderful people and good friends to have.
I will call you soon and try a arrange a visit.

Carl Panarisi

Hi Mary Lou & Lorne,
I sure do miss you and my brothers, Flare, and that other guy - I forget his name. My new family are very nice. They keep calling me this strange thing that sounds like Carly - I guess they didn't want to call me Penny. People sure are strange. I guess it's an okay name. They always pat me and give me treats when they call me, so I think I will answer to that name.
I was very lonely those first few nights. They put me in a plastic box with a towel and a bone, but I was still lonely, so I cried a bit. But they let me out every morning and feed me, so I stopped crying, and now sleep quietly through the night.

They keep taking me outside and giving me treats if I do my business in the snow. They don't always notice when I have to go, though, so I use the carpet - I don't see what the big deal is, but they don't give me a treat for that, and they take me outside anyway! I'm still not quite sure how to let them know when I have to go, and sometimes they take me outside and I don't have to go - but they keep trying.
They took me out in the car last week to this place that had a lot of strange smells. Then I was up on this metal table, and this very nice lady looked in my eyes & ears, and even took my temperature - and I didn't enjoy that very much ! Then she gave me a treat, but there was this awful pain between my shoulder baldes. I only yelped a little, then went back to my treat.

I also went on my very first walk in the neighbourhood. I was pretty scared at first, because there were lots of strange smells and noises, but soon, I was walking my people. I met some dogs, and got to play with this huge golden retriever. I soon let her know who was boss !! When we got home, I was so filthy that I had a little bath in some warm water. I didn't like it much, but my people sure made a fuss when I was all clean again.
I keep trying to play with my people, and biting them, but they stop playing with me when I bite. I just can't help myself, they are so much fun !! I have lots of toys that I can bite, and they really like it when I play with them, instead of their clothes and furniture. Like I keep saying, people are strange.
Well, I think they should take me outside again soon, or who knows what might happen on the carpet.

Bye for now,
Carly P.S. The Andersons said to say Hi.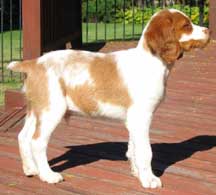 Dear Mary Lou:
We cannot say it enough, but thanks again. Tucker has bonded to the family nicely and is very well behaved. We attribute this to you and his early upbringing.

Just a few words on his progresses:
- Sleeps through the night only 5 days after coming home (needed up only once a night prior to that to go to the bathroom).
- Knows his name, and the words no, off, and come and actually obeys them.
- Has only had a few wetting accidents in the house and generally goes to the door when he needs out. Even when out by the pool on the deck he will run to the grass to do his stuff.
- Loves to Snuggle
- Loves to Play

All our friends and family cannot get over how good natured and handsome he is.
Steve, Nancy and Victoria.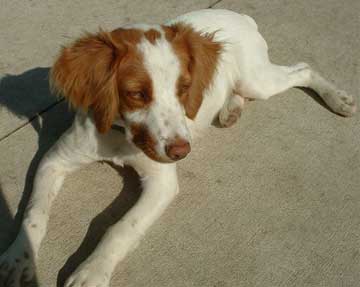 Hi Mary Lou,

Abby is still doing great. Eating really well, going to the door to do her business and just a doll. She loves everybody and her and Maggie are the best of friends. She has met lots of people and is wonderful with our grandchildren. She likes her kennel and LOVES sitting on a lap. I could go on and on, but I'm sure it is nothing more than you expected from one of your pups!

Also thank you so much for the brush for Maggie - her coat is shiny as you said it would be and hardly any hair is falling out in the house. It's amazing and very easy to use. She loves being brushed.

Thanks again for a wonderful little dog.
Diane

Hello,
Hope all is well. Just wanted to send you a quick note re Maverick.
He's doing fantastic - I'm enjoying him so much. We went to our first
puppy class and I just wanted to let you know he is brilliant. I've
already put him on the "clicker" and he's marvelous. At only 10 weeks
he can already sit, stay and come. He was used as the model puppy in
his first class to demonstrate certain commands.
I wanted to thank you again - your kennels breeds exceptional dogs and
Maverick is one of them.

Sincerely,
Carlo Giovinazzi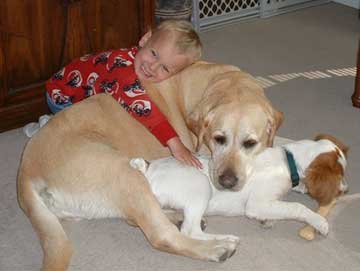 Hi Mary Lou,

Thought you might like to see how Abby is doing. She is a wonderful dog. Lots of spirit - friendly, loving, smart. She has been housetrained since about 3 months, sits, downs, shakes a paw, comes, heels, leave it, chases a ball like lightening and brings it back as many times as we will throw it. Very intelligent, but most important to us - a wonderful family pet. She has had all her shots and will soon be going to be spayed. She weighs 18 pounds now, is full of life, eats well, sleeps well, etc. I can't say enough about what a wonderful dog she is. We will soon be going camping and as Abby loves being outside, I know she will love it. We have had many compliments on what a good looking dog she is. We thoroughly enjoy her. It was a lucky day for me when I found your web site!!

Diane Vandendriessche